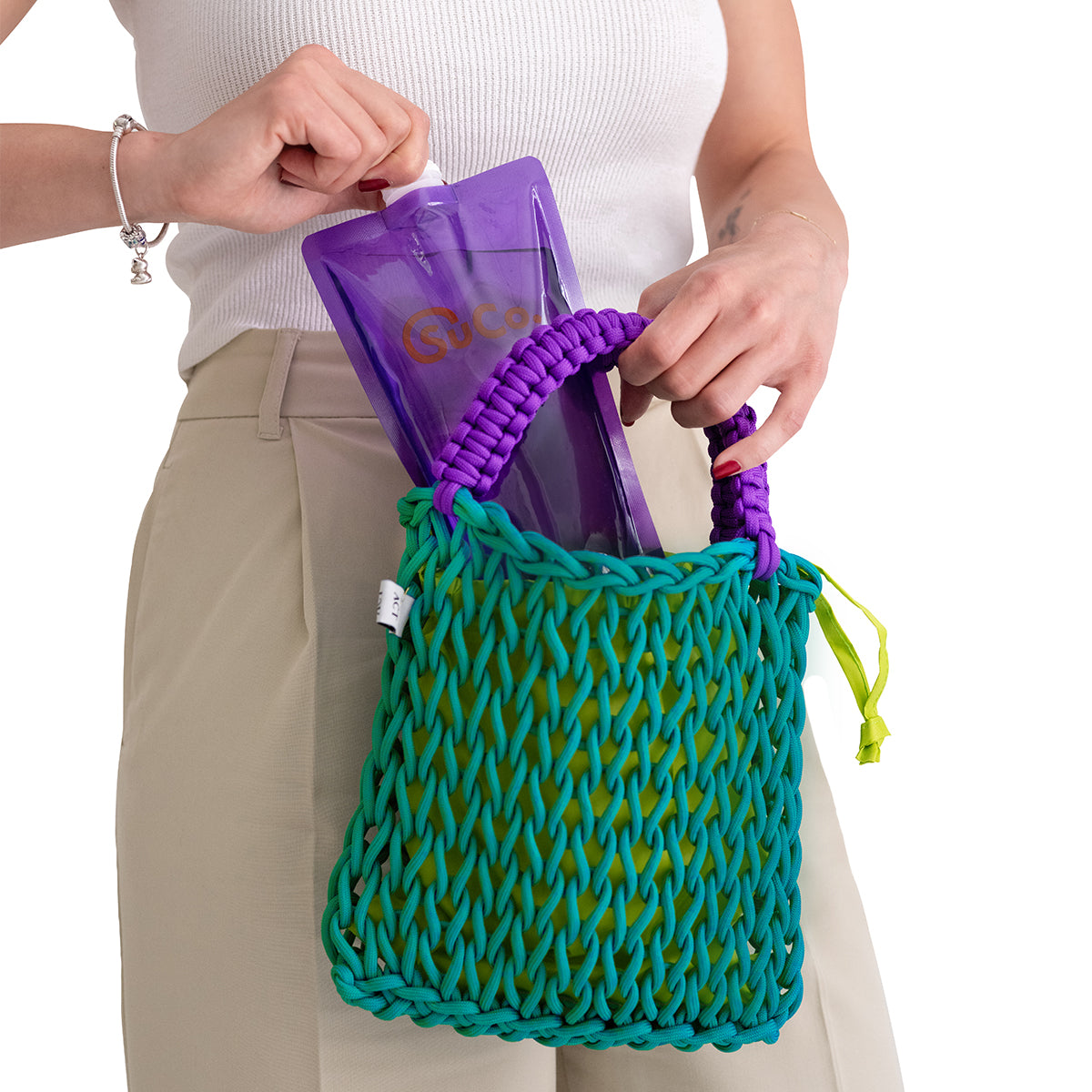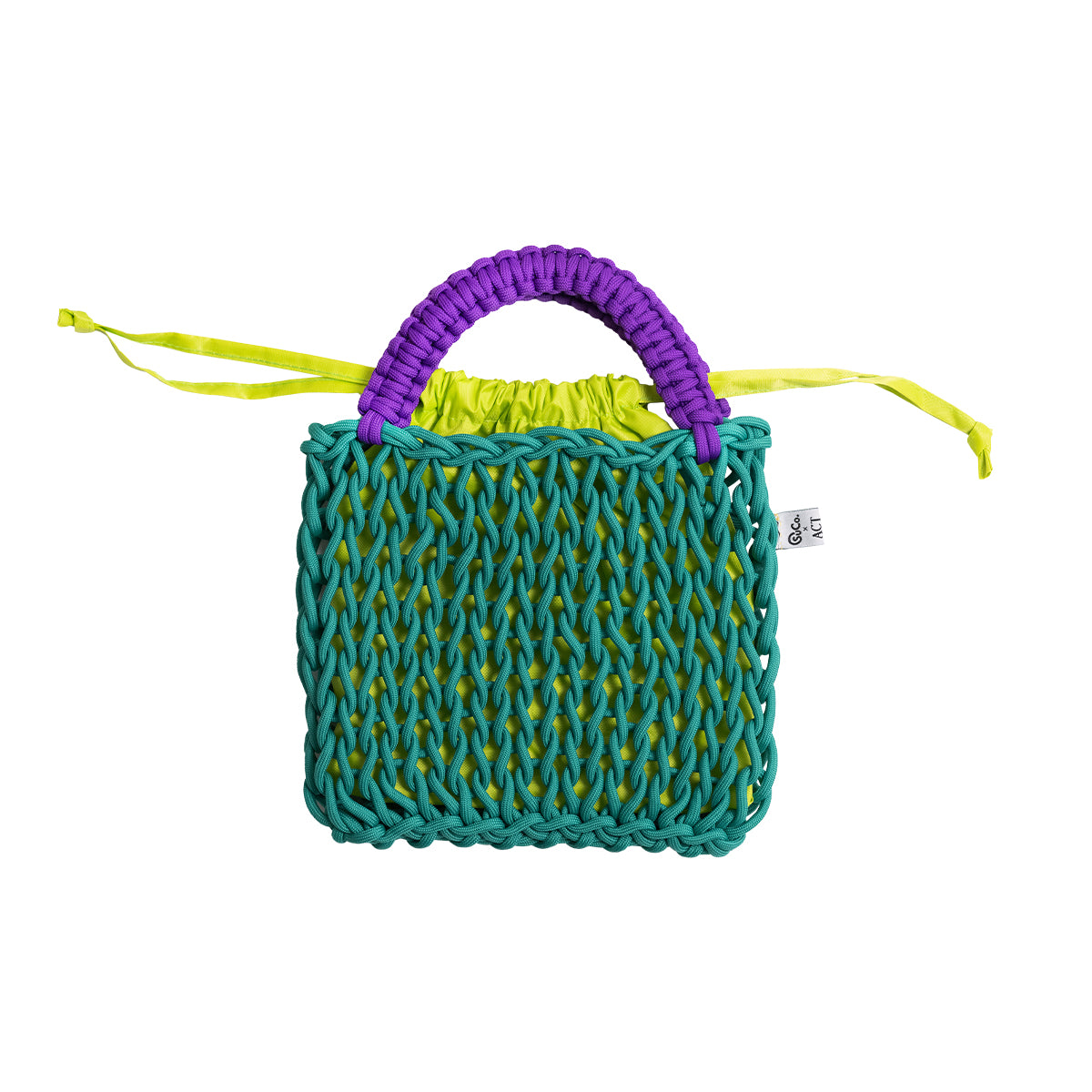 SuCo x ACT Basil Bag Mini
---
Get ready to brighten up your day with SuCo x ACT collaboration!
This bag, handmade with paracord ropes, comes with a waterproof and easily insertable pouch to store your belongings. You can also enjoy it hands-free all day with the shoulder strap! With our collaboration, we contribute to handmade production and fair trade.
Recommended Use
You can easily place the included pouch in the bag or use the pouch alone if desired. It is very comfortable for daily use with the shoulder strap. It can be gently washed in the washing machine with similar colors at 30°C.
Packaging
This product is shipped with 1 bag, 1 colored pouch, and 1 colored shoulder strap, packaged in a cloth SuCoholic bag.
Production
ACT bags are produced with women's craftsmanship, following ethical and fair trade standards.
This product has no reviews yet.