We create sustainable solutions that spark change and support steps taken to disrupt traditions. Making an impact is only possible when we act together, and change is the only solution to make our world a better place.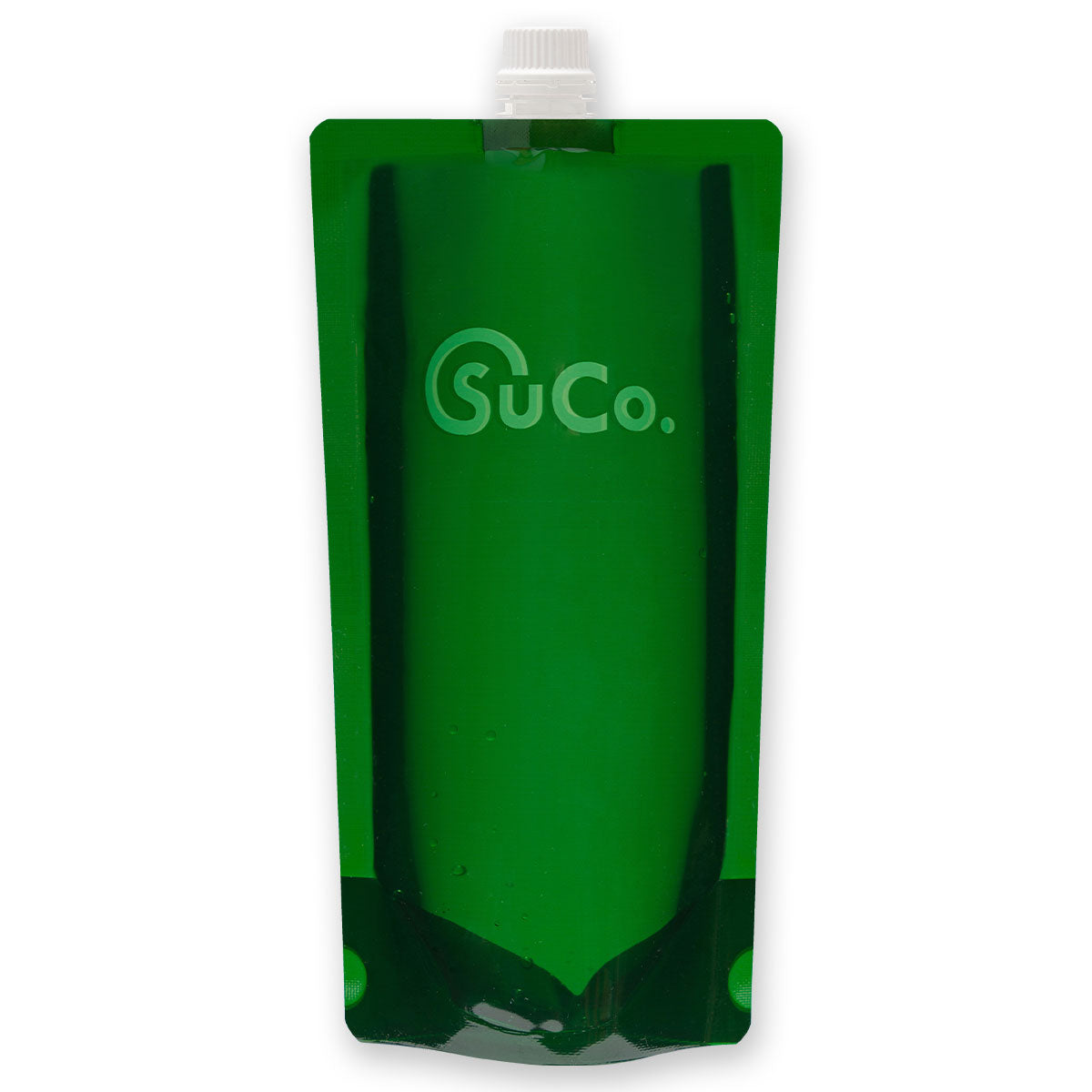 Change is our ultimate objective.
We're taking a stand against the single-use plastic bottles that cover the entire earth with our simple, yet effective solution: our foldable and reusable water bottles.
SuCo makes it easier to carry and stay hydrated on the go with its lightweight and flexible design as opposed to the heavy and space-consuming bottles, while keeping it cool and fun with its colours.
156.000
1.000 SuCo users can prevent 156.000 single-use plastic bottles from being littered in nature in 1 year. Simple and effective.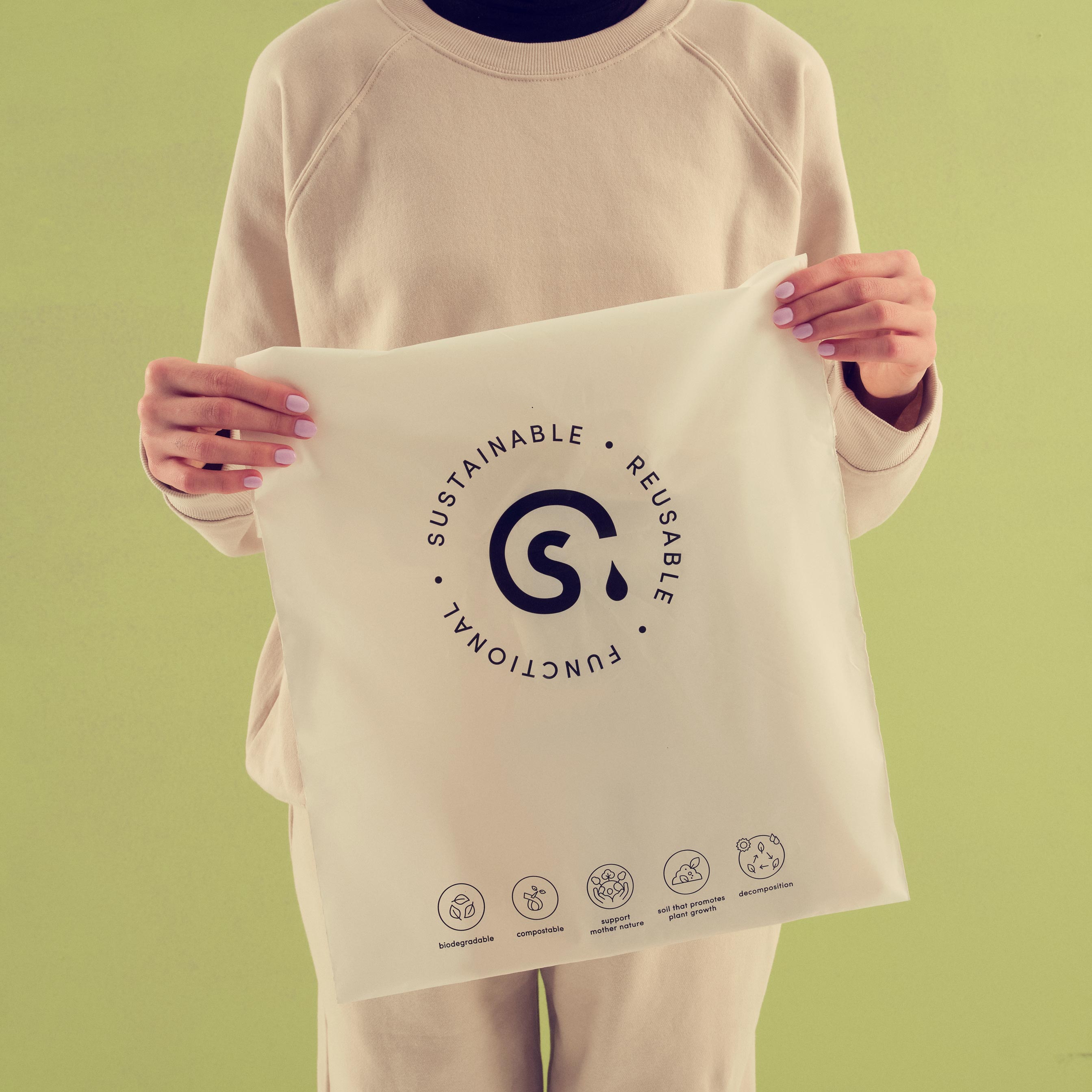 Our new courier pouches are biodegradable.
Made from corn, sugar and starch, our cargo bags are compostable and decompose in the soil.  The pouch returns to nature after its lifetime and leaves no harmful and toxic substances behind.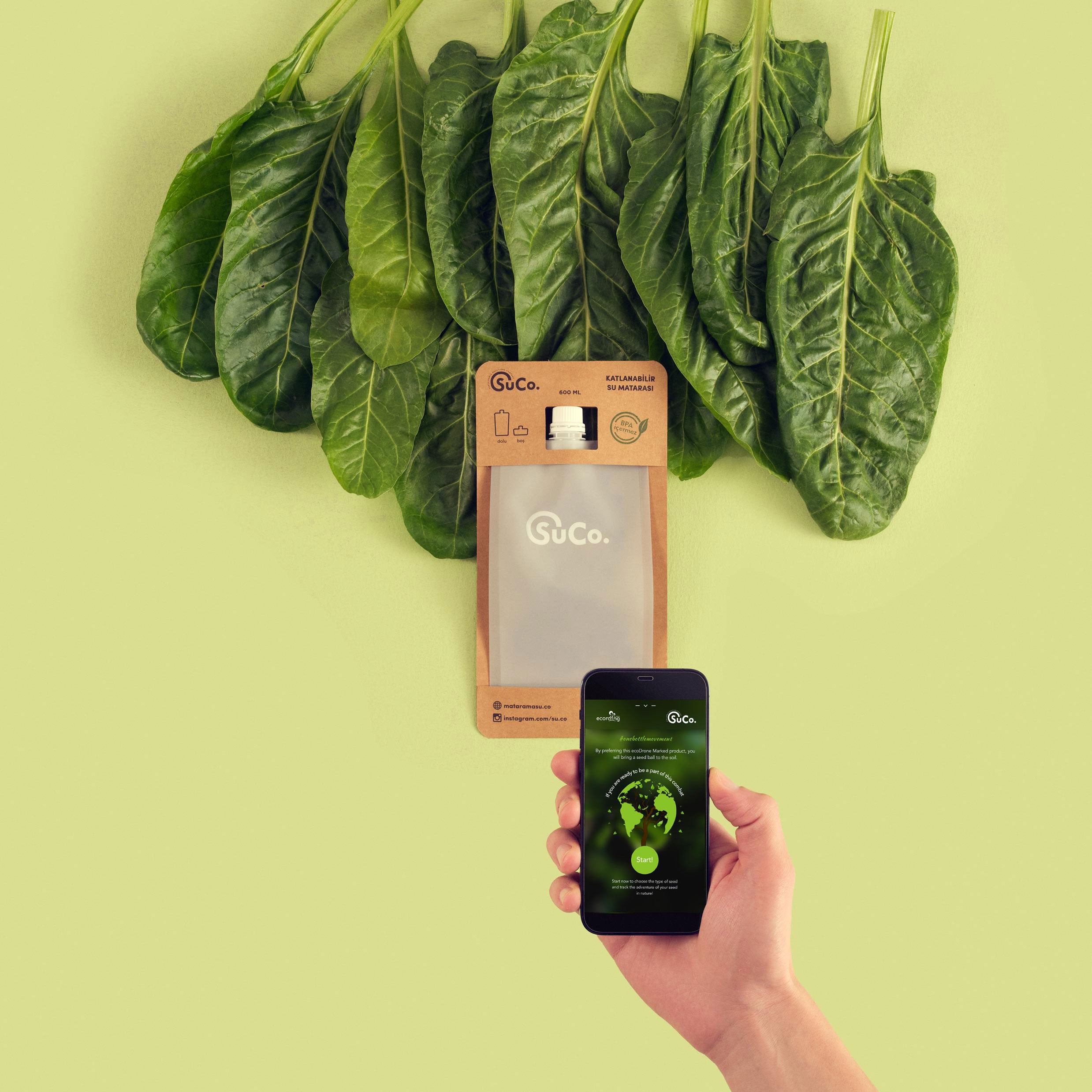 SuCo X ecording
Our collaboration with ecording enables us to take another important step to strengthen our sustainability goals and tackle the climate crisis. Thanks to our collaboration, every SuCo purchase turns into a new potential off life in nature via ecoDrone.
How you can track your seed ball?
1.
Scan the ecoDrone QR code on the SuCo box.
2.
Select the type of seed ball via the Seed Tracking Web Panel, then register with your email address and share.
3.
You can follow the adventure of your seed ball with notifications sent to the e-mail address.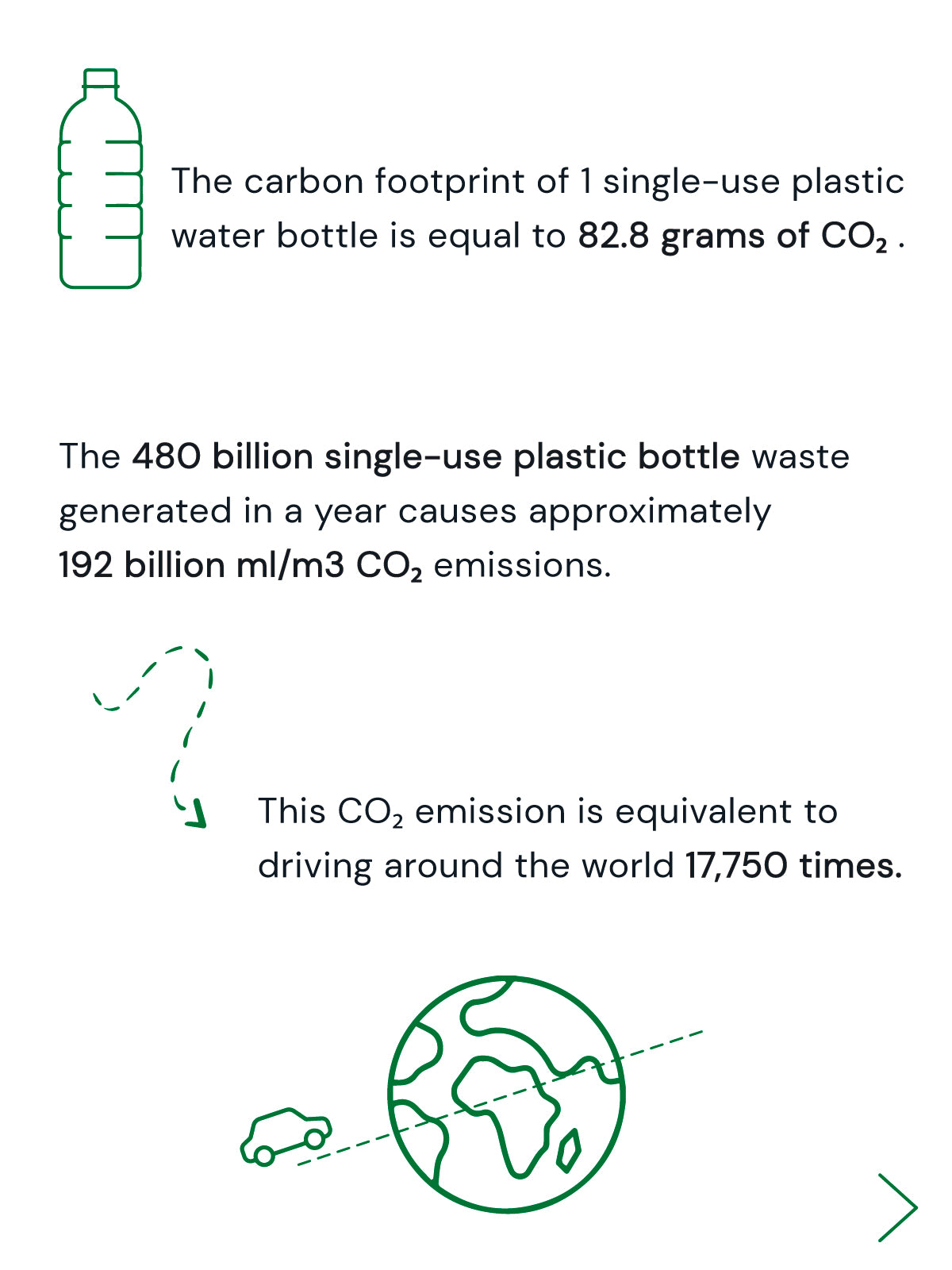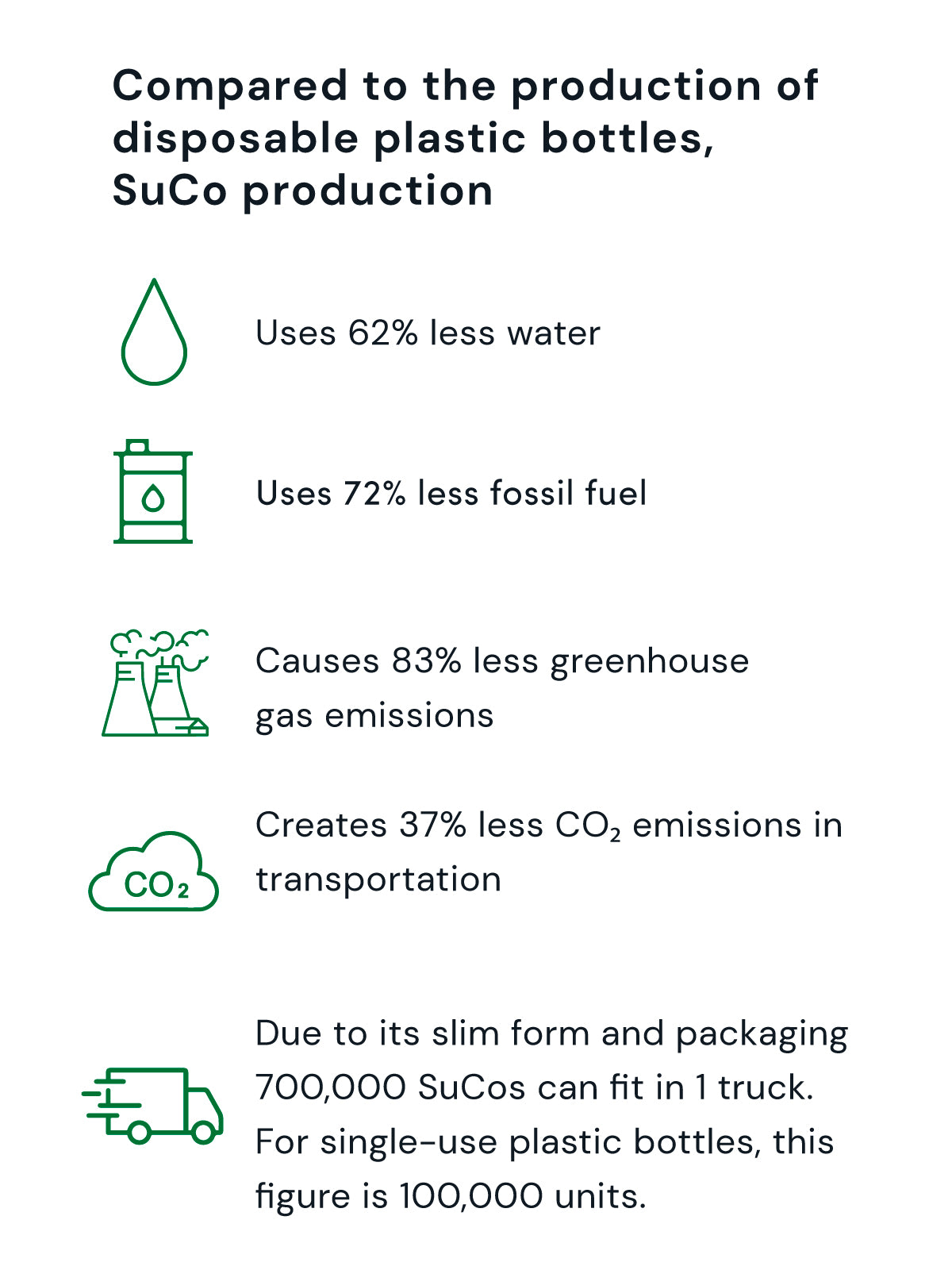 1
New Recyclable Products
We aim to diversify and strengthen our sustainable and functional solutions with new recyclable products to be added to the SUCo product line.
2
Another Water Well Project
In 2019, we realized a water well project for a village in Tanzania in cooperation with Sezi Kalkavan. We aim to uphold our "Water for All" movement by opening another water well on World Water Day.
3
Carbon Emission Measurement
With carbon emission measurement, we can better scale the impacts of production, logistics and packaging processes. Eventually, we aim to reduce our negative impact on nature and neutralize our carbon footprint.