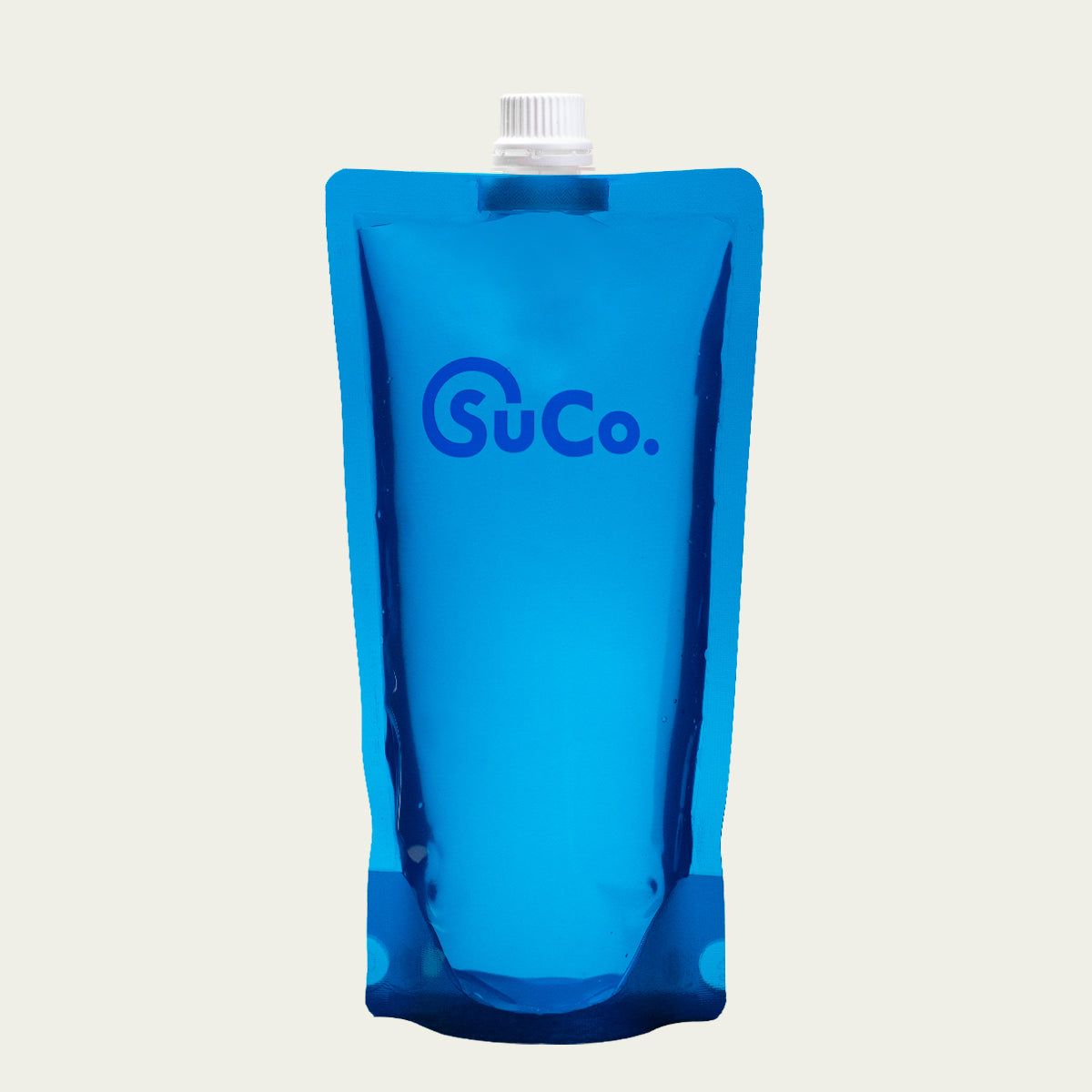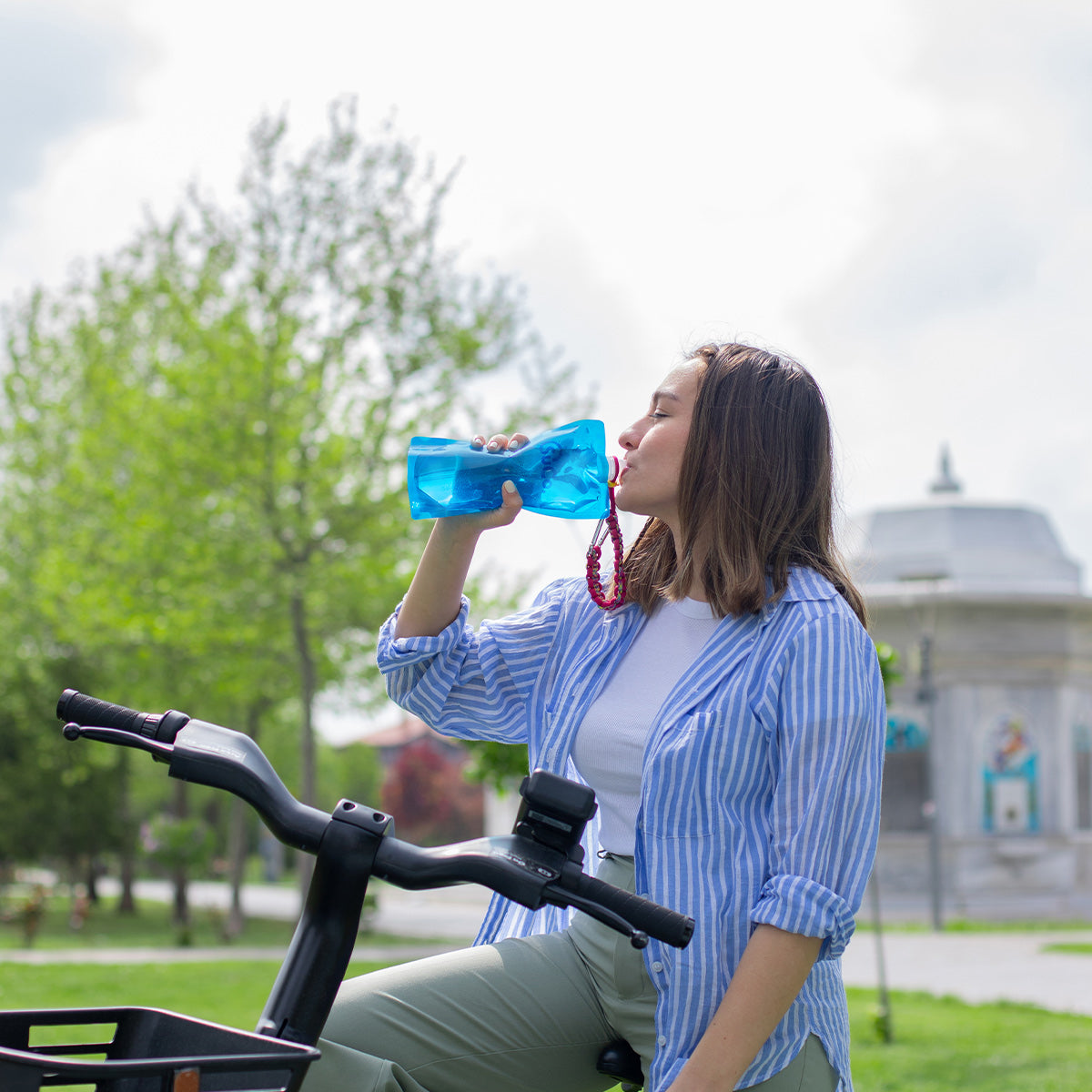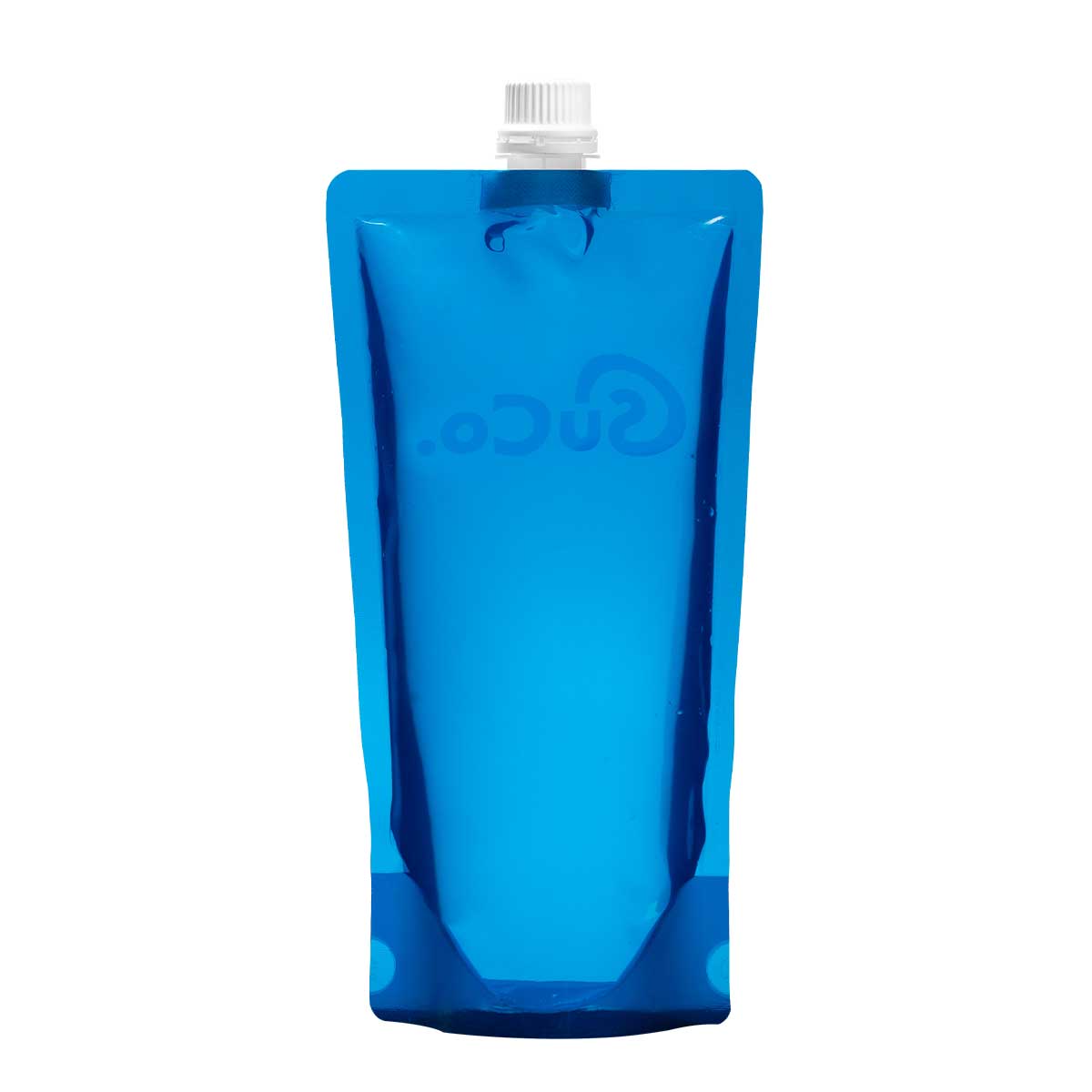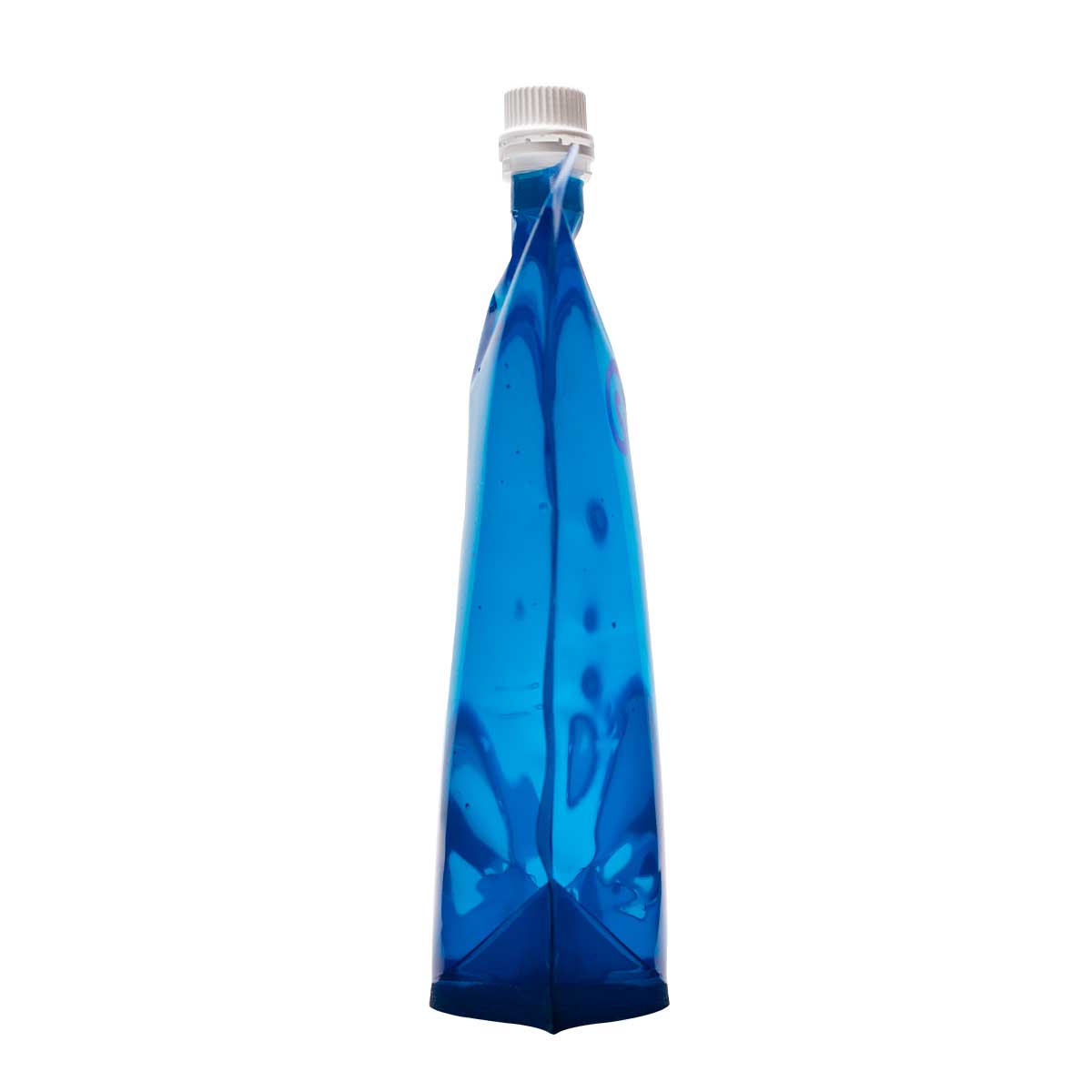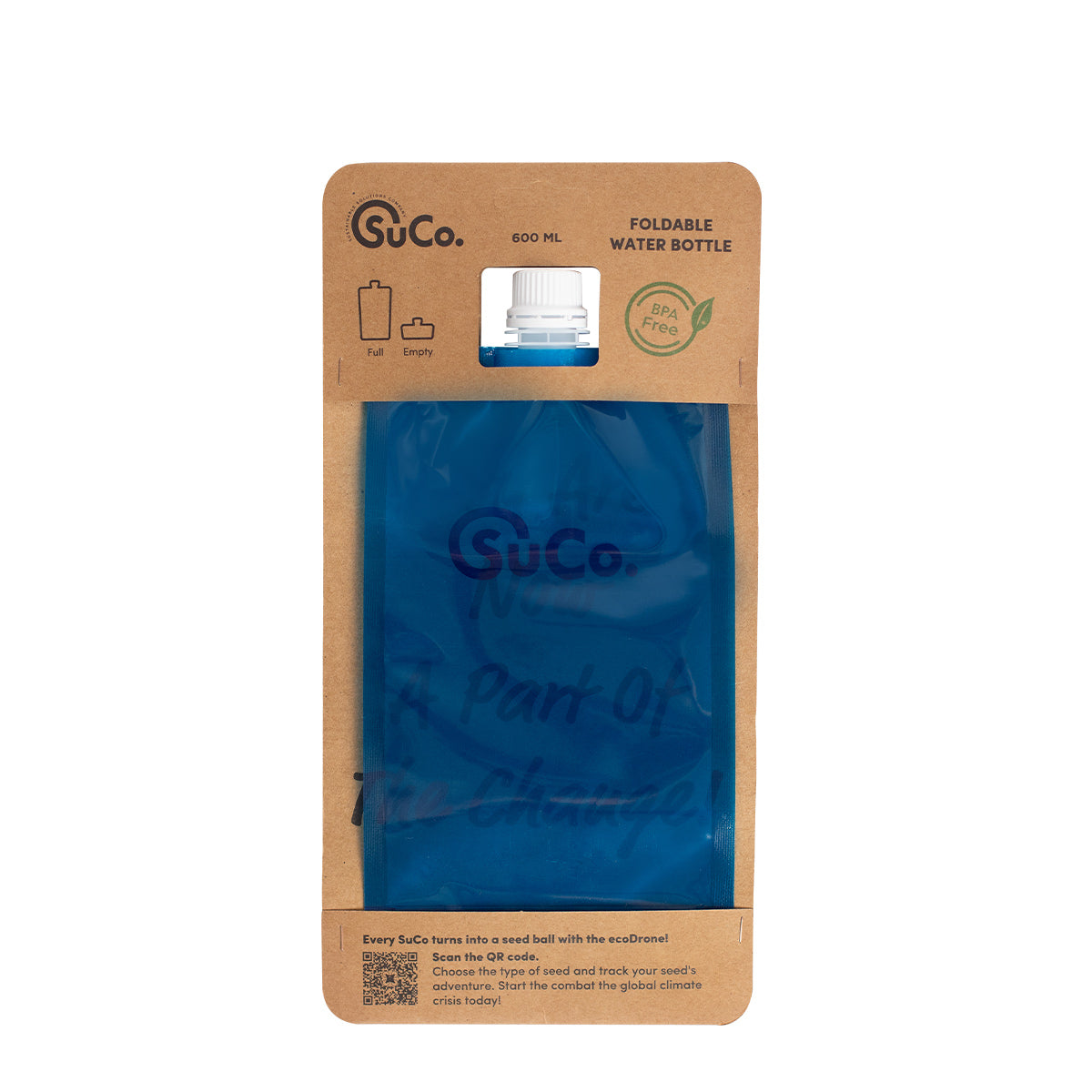 Aquatic SuCo 2.0 - 600 ml
---
More than just a water bottle!
SuCo is flexible and light, so it can be folded and carried easily. This way, it helps regulate the daily water consumption while  eliminating hundreds of single-use plastic bottles with improving the reusable water bottle experience. Practical, colourful and sustainable!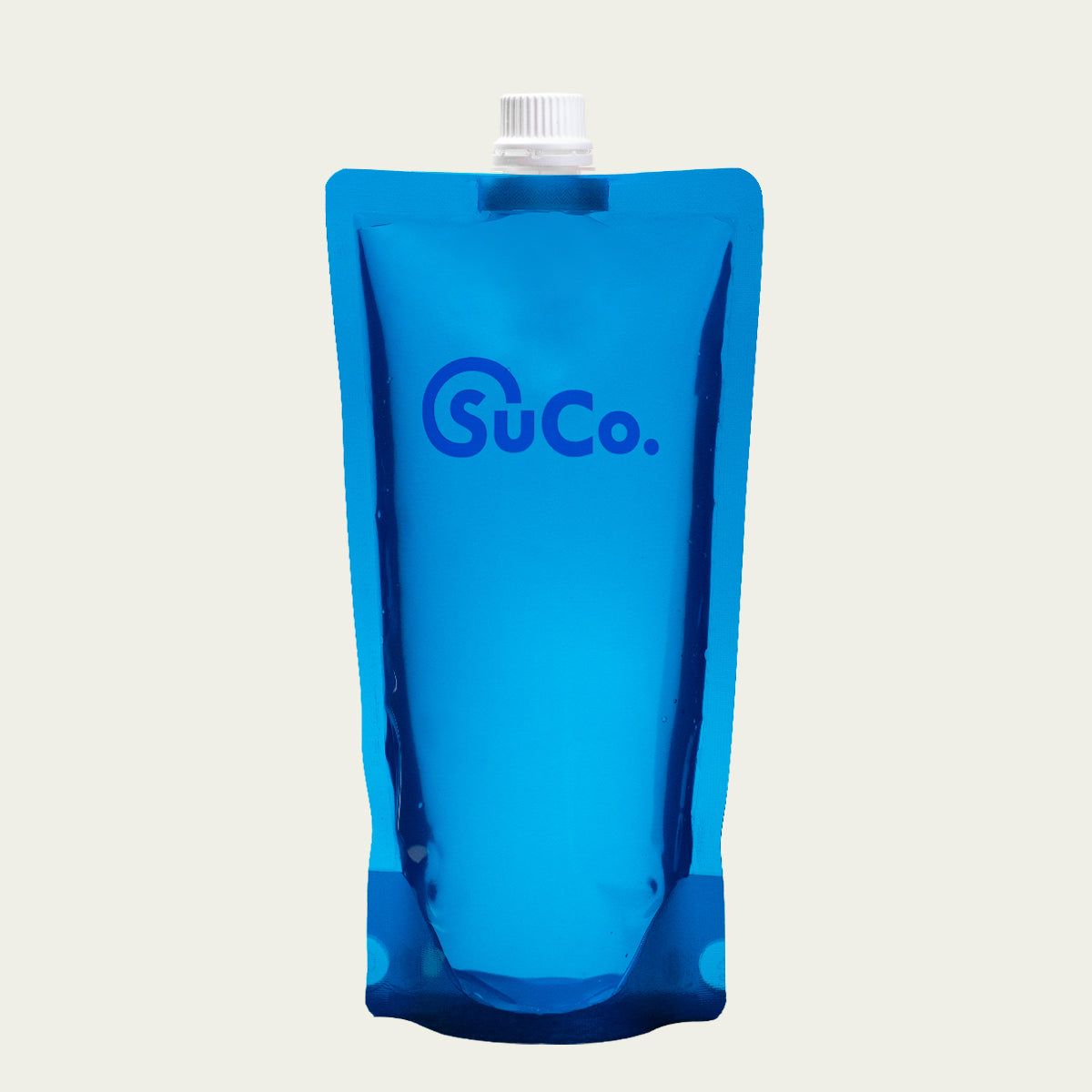 Material Properties
SuCo consists of the following layers from interior to the exterior; PE (Polyethylene), OPA (Oriented Polyamide) and PET. This way, water does not contact PET. SuCo is free of BPA, aldehyde and GMO, heavy metal waste, lead. The healthy nature of SuCo comes from these material properties.
Recommended Use
You can fill SuCo with lukewarm water, at a maximum temperature of 30-40°C, or freeze it making sure it's not filled to the brim. You can clean SuCo easily with water and white vinegar. For hygiene reasons, we recommend cleaning it every other day. Designs on SuCos (except for the logo itself) are screen printed; contact with hard objects and surfaces may cause damages on the print.
Packaging
SuCo is packed in a kraft paper sleeve that contains detailed information and instructions, accompanied with a cloth SuCoholic pouch. Also, our courier parcel pouches are biodegradable. Made from corn, sugar and starch, our cargo bags are compostable and decompose in the soil. The pouch returns to nature after its lifetime and leaves no harmful and toxic substances behind.
This product has no reviews yet.